Students & Graduates
·
Oslo - Headquarters, Trondheim
Vi er på jakt etter dyktige studenter som vil starte sin karriere hos oss
Legg igjen din CV hos oss i dag
Hei, så hyggelig at du titter innom denne siden! 
I Visma er vi hele tiden på jakt etter nye talenter for vi vet at de som skal drive Visma i fremtiden er studenter i dag - derfor vil vi bli kjent med DEG!



Men hvem er egentlig Visma da?
Mange kjenner Visma som "de som leverer regnskapssystemer". Det gjør vi selvfølgelig, men vi gjør også så innmari mye mer! Vi er et av Europas største softwarehus. Og med hovedkontor i Oslo og vår norske opprinnelse er vi drevet av nordiske verdier, men med arbeidsmuligheter som strekker seg over 30 landegrenser, utallige teknologier, alle kodespråk, for både offentlig og privat sektor. I videoen under forklarer vi hvem vi er på 1 minutt (eller vi prøver ihvertfall 😅)
Og hva driver Visma med?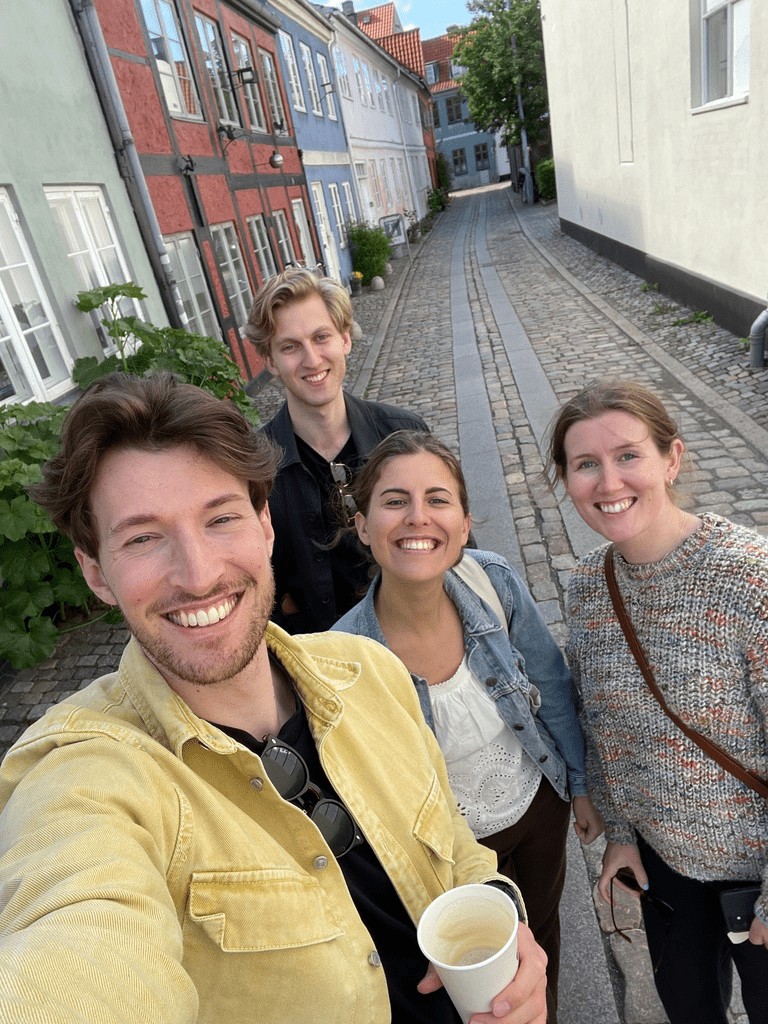 Vi utvikler produkter som folk og bedrifter sårt trenger, så hos oss vil du kunne gjøre en forskjell både i liten og stor skala. Og vi kan avsløre at det beste med Visma er folka, vi har verdens beste kollegaer og vi vet hvor viktig det er å ha det bra på jobb for å lykkes i arbeidslivet. Om du vil bli bedre kjent med oss sjekk ut visma.com, eller enda bedre - send inn en åpen søknad :)
Hva kan bli min rolle?
Med over 40 selskap i Norge fra Alta i Nord til vårt hovedkontor i Oslo er mulighetene mange. Og med alle de ulike produktene vi leverer er vi helt sikker på at du kan finne en plass som passer både dine kvalifikasjoner og personlighet som hånd i hanske. Noen eksempler på produkter i Visma er Tripletex, Hybel.no, Visma Resolve, Flyt barnevern, for å nevne noen.
Er det meg dere ser etter?
Vi ser etter deg som studerer innen datateknologi, IT, økonomi og/eller business, og som ønsker å jobbe med teknologi. I Visma elsker vi at folk er forskjellige, og ønsker velkommen din unike bakgrunn, ferdigheter og personlighet. Hvis du er nysgjerrig, glad i å samarbeide med andre, og god sørge for at ideer blir til handling - er sjansen stor for at vi er en god match.
Ok, hva blir neste steg for meg?
Vil du søke nå? Vi håper du vil sende oss din CV og svare på noen få spørsmål under, så vil vi kontakte deg om noen muligheter åpner seg. Du hører fra oss uansett!

Vente til vi åpner for søknader til våre internasjonale programmer: Enten Summer Intern for deg som går 3 eller 4 året, eller Management Trainee for deg som som er ferdig med å studere våren 2024. Vi åpner for søknader i august 2023 - så stay tuned 🙂
Department

Students & Graduates

Role

Graduate

Locations

Oslo - Headquarters, Trondheim

Employment type

Full-time

Company

Visma AS

Competencies

Software Development

Application deadline

2023-07-31
About Visma
Visma is a leading provider of core business software for a more efficient and resilient society. We simplify the work of companies and organisations of all sizes, empowering people and helping businesses grow and thrive.
Think of Visma as an ecosystem of companies, cultures, and people, united by shared values and the vision to shape the future of society through technology.
Students & Graduates
·
Oslo - Headquarters, Trondheim
Vi er på jakt etter dyktige studenter som vil starte sin karriere hos oss
Legg igjen din CV hos oss i dag
Loading application form