Business Growth & Support
·
Rīga - Sporta iela 11
·
Hybrid Remote
Grāmatvedis /-e
Veidosim labāku nākotni kopā?
Iepazīsimies?
Latvijā ir četri Visma uzņēmumi - šoreiz kolēģi meklējam SIA Visma Enterprise. Šeit rūpējamies par resursu vadības sistēmas Visma Horizon un pašapkalpošanās portāla attīstīšanu, ieviešanu un lietotāju konsultēšanu. Piedāvājam arī plašu HR risinājumu klāstu pilnībā digitalizētam personāla vadības procesam no A līdz Z, un esam lieliski datu pasaulē, izstrādājot biznesa inteliģences risinājumus informētu lēmumu pieņemšanai.

Visma Enterprise ir grāmatvedības ārpakalpojumu sniedzējs pārējiem Visma grupas uzņēmumiem Latvijā.
Ja tu vēlies gūt pieredzi starptautiskā uzņēmumā, kurš strauji attīstās, vēlies sevi izaicināt un virzīt uzņēmumu uz panākumiem – nāc pie mums. Mēs meklējam komandas papildinājumu - grāmatvedi. 🤗

Ko sagaidām no topošā kolēģa?
Pieredzi grāmatvedībā ne mazāk kā 2 gadus.
Labas zināšanas grāmatvedībā un LR likumdošanā.
Pieredzi darbā ar RVS Horizon.
Teicamas latviešu un labas angļu valodas zināšanas.
Izglītību finanšu, ekonomikas vai grāmatvedības jomā.
Labas analītiskās spējas, precizitāti darba izpildē un augstu atbildības sajūtu.
Ļoti novērtēsim, ja Tev ir pieredze darbā starptautiskā uzņēmumā.
Tavos darba pienākumos ietilps
Pilna finanšu grāmatvedības cikla nodrošināšana.
Debitoru un kreditoru parādu uzskaite un kontrole.
Pamatlīdzekļu un krājumu uzskaite un kontrole.
Darba algas aprēķinu un atskaišu sagatavošana.
Ikmēneša atskaišu sagatavošana un iesniegšana valsts institūcijām un uzņēmuma vadībai.
Atbalsts un konsultācijas kolēģiem.
Ko tu iegūsi?
Labu atalgojumu - sākot no 1700 līdz 2000 EUR bruto. Rūpēsimies, lai tas ir atbilstošs Tavai pieredzei.
Darbu pie moderniem un plaši lietotiem IT risinājumiem.
Motivējošu vidi ar izvēles brīvību par to, kā veikt savu darbu.
Mācību un attīstības iespējas globālajā Visma Learning Zone (un ne tikai), kur varēsi apgūt labākās prakses un smelties idejas.
Tiešām lielisku veselības apdrošināšanu.
Elastīgu darba laiku un vietu (birojā vai attālināti) - iespēju pielāgot darba apstākļus savai ikdienai.
Zinošu komandu, kas atbalsta un iedvesmo. 
Kā būs strādāt ar mums?
Tā par komandu saka kolēģe Ilze:
Ikdienā esam ļoti nopietni un ražīgi darbos, bet labprāt piedalāmies dažādos pasākumos, ko uzņēmums organizē. Esam ļoti elastīgi - darbojamies no mājās vai dodamies uz ofisu pēc saviem ieskatiem.

Ja komanda būtu jāraksturo ar vienu attēlu - žonglēšana ar vairākām lietām vienlaicīgi, mēdz būt mūsu ikdiena: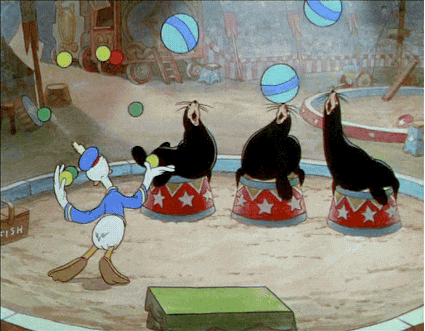 Savukārt šādi esam mēs, Visma Latvijā, kopā:

Vēlies atbrīvot cilvēka laiku jēgpilnam darbam kopā? Piesakies!
Department

Business Growth & Support

Role

Accountant

Locations

Rīga - Sporta iela 11

Remote status

Hybrid Remote

Employment type

Full-time

Company

SIA Visma Enterprise

Competencies

Accounting, Tax, Budgeting, Financial Reporting

Application deadline

2023-03-21
Contact
Evija Salcēviča
HR Project manager/Personāla atlases projektu vadītāja – Business Growth & Support
About Visma
Visma is a leading provider of core business software for a more efficient and resilient society. We simplify the work of companies and organisations of all sizes, empowering people and helping businesses grow and thrive.
Think of Visma as an ecosystem of companies, cultures, and people, united by shared values and the vision to shape the future of society through technology.
Business Growth & Support
·
Rīga - Sporta iela 11
·
Hybrid Remote
Grāmatvedis /-e
Veidosim labāku nākotni kopā?
Loading application form