Marketing & Brand
·
Antwerpen - Yuki
·
Hybrid Remote
Marketing officer polyvalent (Francophone)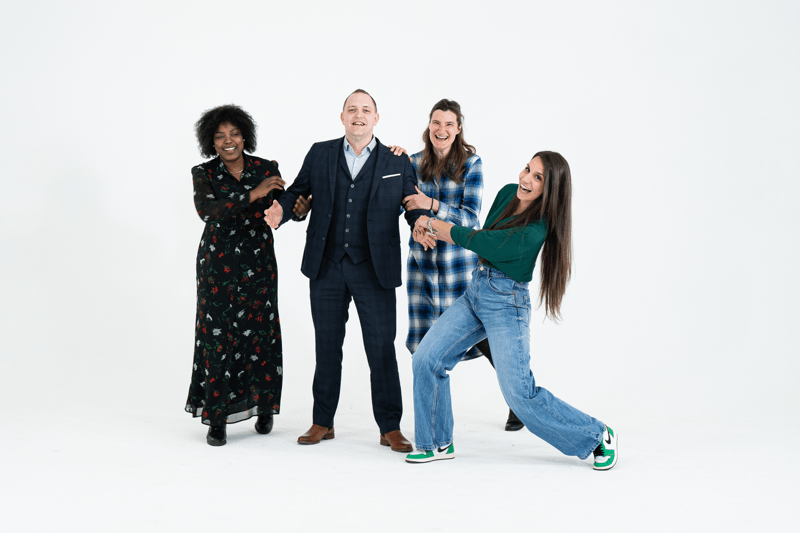 Job description
Visma | Yuki, c'est bien plus que de la comptabilité. Nous sommes une équipe dynamique et passionnée par la digitalisation. Nous sommes convaincus que les choses peuvent être faites différemment. Une compta plus efficace, plus intuitive et aussi plus amusante. Et, bonne nouvelle, nos spécialistes du marketing sont à la recherche d'un/une collègue francophone "drivé(e)" !


Visma | yuki en trois phrases selon l'équipe marketing :
1. Yuki est le logiciel comptable le plus sexy du marché, et nous veillons à ce que le monde le sache !
2. Des collègues pleins d'énergie et de prise d'initiative, qui se démènent pour développer le marché
3. Il n'est pas question d'un bleu corporate, nous faisons des campagnes pleine de couleurs et de confettis


Le rôle
Vous faites partie de l'équipe marketing composée de six personnes. En tant que responsable du Marketing francophone, vous réfléchissez en permanence à la manière d'approcher le marché et de positionner le produit. Vous bénéficiez d'une grande liberté de création et de responsabilités. Vous serez impliqué dans une grande variété de projets et d'équipes. De l'organisation d'événements, de campagnes en ligne et hors ligne, de la communication (sur le logiciel) au contenu vidéo. Ensemble, nous définissons concrètement la fonction.
Vous aurez l'occasion de travailler sur différents projets de A à Z. La gestion de projet fait partie intégrante du rôle. Avec vos collègues, vous traduisez la stratégie en plans de marketing et de communication concrets, et vous vous occupez de la mise en œuvre, du suivi et du contenu.
Job requirements
Vous êtes titulaire d'un Bachelier/Master à orientation marketing, langues et/ou traduction-interprétation; et/ou vous avez une expérience professionnelle de 1 à 3 ans ;

Vous avez une affinité particulière avec la rédaction et l'édition et vous maitrisez particulièrement la finesse de la langue française ;

Vous êtes francophone et avez une bonne compréhension du néerlandais et de l'anglais ;

Vous êtes proactif, avez l'esprit d'équipe, avez une bonne capacité d'analyse ét vous souhaitez faire la différence ;

Vous avez l'esprit commercial et vous reconnaissez les opportunités quand elles se présentent ;

Vous aimez gérer différents projets et vous avez une approche organisée. ;

Vous croyez fermement à la numérisation et vous êtes intéressé par un environnement SaaS ? Super !

Vous êtes joueur de babyfoot ou de ping-pong? Un sérieux atout ! ;)
Department

Marketing & Brand

Locations

Antwerpen - Yuki

Remote status

Hybrid Remote

Employment type

Full-time

Company

Visma l Yuki

Competencies

Marketing

Application deadline

2023-05-31
About Visma
Visma is a leading provider of core business software for a more efficient and resilient society. We simplify the work of companies and organisations of all sizes, empowering people and helping businesses grow and thrive.
Think of Visma as an ecosystem of companies, cultures, and people, united by shared values and the vision to shape the future of society through technology.
Marketing & Brand
·
Antwerpen - Yuki
·
Hybrid Remote
Marketing officer polyvalent (Francophone)
Loading application form