Business Growth & Support
·
Antwerpen - Yuki
·
Hybrid Remote
Customer Service Hero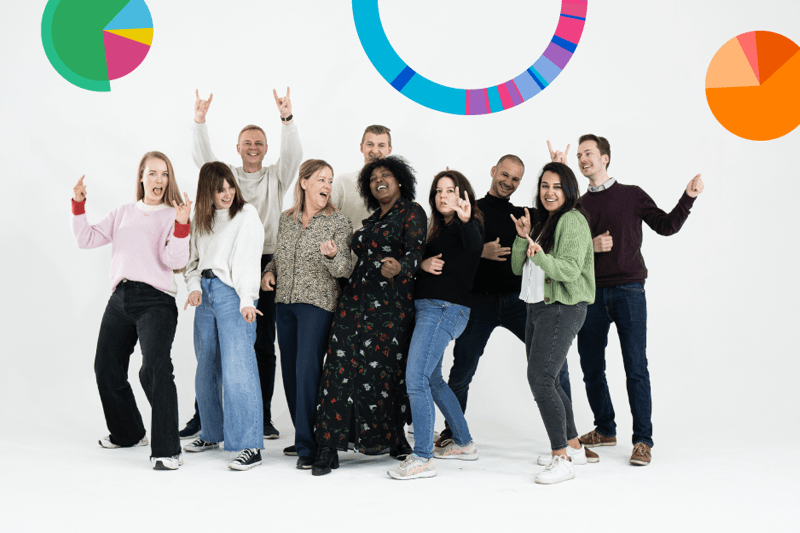 Heb jij een passie voor Customer Service en ben je toe aan een nieuwe challenge in een modern, groeiend bedrijf met toffe collega's? Dan is deze vacature vast iets voor jou! 
Wie zijn we? 
Visma I yuki is een innovatieve cloud boekhoudsoftware voor accountants en ondernemers. Yuki is meer dan boekhouden. We zijn een levendig team met een passie voor onze klanten. We geloven namelijk dat het anders kan, beter kan. Makkelijker, maar ook leuker. Dit doen we door onze accountants te voorzien van alle middelen om hun administraties in een handomdraai te verwerken om zo de samenwerking met hun klanten centraal te stellen.

Wat ga je doen?
Samen met het Yuki support team zorg je voor effectieve en accurate klantondersteuning. Your goal: make and keep customers happy! Dit doe je door "The Yuki Way" van werken te hanteren: modern, efficiënt, enthousiast én ondernemend.
Je zal voornamelijk in contact staan met onze partners (boekhoudkantoren) en ondernemers. Concreet help je hen om steeds beter te werken met de Yuki software en maak je van hen echte Yuki fans. Daarnaast draag je bij aan allerhande projecten en denk je proactief mee na over hoe we Yuki nog meer kunnen verbeteren. Verder luister je naar onze klanten en breng je hun feedback, ideeën of initiatieven over naar de rest van de organisatie. Kortom, je bent de stem van de klant!
Werken in het support team volgens enkele van je toekomstige collega's: 
"Een hechte bende met een voorliefde voor memes"- Michelle Havermans
Ok, hebben we nog steeds je aandacht? Top!
Hoe ziet jouw profiel eruit?


Je behaalde een Bachelor-/ Masterdiploma of gelijkwaardig door ervaring;

Je hebt een zeer goede kennis van het Nederlands en hebt een goede kennis van Frans en/of Engels;

Geloof je rotsvast in digitalisering en heb je een interesse in een Software as a Service omgeving? Bonuspoints!

Mensen omschrijven je als communicatief, commercieel en administratief sterk;

Je krijgt energie wanneer je klanten naar een hoger niveau kan tillen en wil van hen échte Yuki ambassadors maken;

Je bent iemand die passioneel is over klantgerichtheid: begrippen zoals empathie, klantbehoefte en klanttevredenheid klinken voor jou als muziek in de oren;

Je begrijpt dat het niet enkel gaat over "wat" je tegen klanten zegt, maar ook "hoe";

Je kunt zelfstandig werken en bent ook een enthousiaste teamplayer;

Een affiniteit met Accountancy/Fiscaliteit is een plus!

 
Voor niets komt de zon op… Yuki heeft heel wat te bieden!

Wat maakt ons uniek? We werken binnen heel Yuki met rollen en niet met functies. Samen ontwikkelen we een specifieke rol binnen het team en kan je specialist worden in een bepaald vakgebied.
Verder kom je terecht in een fantastisch bedrijf met collega's die er steeds 200% voor gaan om bright accounting naar een next level te tillen. Een 2de familie krijg je er gratis bij! :). 
Naast deze sprankelende job in een vliegende scale-up, heeft Yuki een bucket-load aan voordelen. Je kan hier ten volle je talenten ontplooien en krijgt hierbij ook de ruimte om persoonlijk te groeien. Kom gerust eens kennismaken! Tot snel ;-).
Groetjes,
Team Support
Department

Business Growth & Support

Locations

Antwerpen - Yuki

Remote status

Hybrid Remote

Employment type

Full-time

Company

Visma l Yuki

Competencies

Communication Skills

Sub Category

Customer Support

Application deadline

2022-12-31
About Visma
Visma is a leading provider of core business software for a more efficient and resilient society. We simplify the work of companies and organisations of all sizes, empowering people and helping businesses grow and thrive.
Think of Visma as an ecosystem of companies, cultures, and people, united by shared values and the vision to shape the future of society through technology.
Business Growth & Support
·
Antwerpen - Yuki
·
Hybrid Remote
Customer Service Hero
Loading application form