Software Development
·
Multiple locations
·
Hybrid Remote
Cyber Security Analyst @Cyber Security Monitoring Center
Hello there!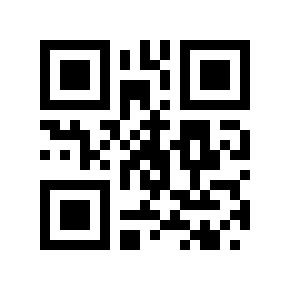 Visma Global SOC is looking for passionate and skilled Cyber Security Analysts for conducting security monitoring and analyzing security events, investigating attacks, escalating and understanding vulnerabilities, and developing countermeasures in a young, dynamic and welcoming team.
You will be a member of the Global SOC, where your skills and contributions to manage Visma Security will be highlighted. You must love to innovate, be open to change and continuous learning, analyze data, improve detection and to help team members and receive help from them. The team is international so you will use English both written and spoken.
If the descriptions above fit you, and you can check several of the following bullets, Visma can offer you very interesting work and competitive terms.
The current position is located in Sibiu, Timișoara or Iași.
Skills
Cybersecurity
Relevant experience in:

Operating systems and computer networks administration

Knowledge of technical infrastructure, networks, databases and systems in relation to information security and risk management

Knowledge in web application security

Knowledge in security engineering, computer and network security, authentication, security protocols and applied cryptography

Knowledge in monitoring networks using a variety of tools to identify potential intrusions

In-depth technical knowledge within information security areas:

Intrusion detection and monitoring

Security Incident Response

Knowledge in implementing security solutions, vulnerability testing, risk analyses and security assessments is an advantage


Communication & Relationship Skills
Good English knowledge, oral and written

Excellent oral and written communication skills

Autonomous, reliable and a good team player
Other
Master/Bachelor degree or equivalent experience in the field of Information Technology & Communication, Information Technology, Computer Engineering etc.

Accountability

Able to deliver tasks and projects on time

Able to follow instructions and routines
Nice to have
Entry level certifications like CompTIA Security+, CEH, CISSP, eJPT, LPI-C 1 etc.

In depth knowledge of processes, research and performance analysis capabilities

Problem solving mindset

Understanding the IT Service industry as well as the relevant marketplace

Effectively cope with change; comfortably adjust to alterations in work activities; able to decide and act with limited information; effectively handle risk and uncertainty in ambiguous situations
Fast learner - research capabilities for obtaining required information.


Tasks
Would like to work primarily with information security technologies and processes

Conduct monitoring, operations and control tasks in regards to Security Operations Center (SOC) activities

Contributes in security incident response activities

Performs vulnerability testing, risk analysis and security assessments

Finds and documents new ways to solve existing production security issues

Contributes to security best practices, ISO compliance and new security standards

Assists in security training and awareness activities

Contributes to security programs for the organization

Attends conferences and trainings as required to maintain proficiency

Actively contribute to further developing of the Security Department in cooperation with the Team Manager and Department Manager

Referring difficult or complex issues to more experienced staff
Ability to work on duty in 24/7/365 environment for a limited period of time
If you enjoyed the puzzle please provide details how you solve it within a pdf report provided during the position application.
You made it till here! Below you have some details about the Team. Know us and you will want to join us!


Security Team
The Security Team drives the Visma corporate governing model, oversees information security to ensure the objectives of the organization are achieved.
In addition, it provides a powerful link between an organization's governing body, management and those responsible for implementing and operating an information security management system.
Security Team is organized in multiple teams with different skill sets and it provides the opportunity to explore many areas of the Information Security field such as Incident Response, Pentesting, DevSecOps etc.
At the core of a successful Security Operations Center is a strong foundation for operational excellence driven by well-designed and executed processes, strong governance, capable individuals and a constant drive for continuous improvement to stay ahead of the cyber adversaries.
Want to get to know us better? You can find more about us on Linkedin, Facebook, and also check out our own Tech Zone.
Join us and make progress happen!
Department

Software Development

Role

Cyber Security Analyst

Locations

Iasi, Sibiu, Timisoara

Remote status

Hybrid Remote

Employment type

Full-time

Company

Visma Software SRL

Competencies

Infrastructure, Incident Response, DevSecOps, Security protocols, Data protection, Networking

Sub Category

Security

Application deadline

2022-10-17
About Visma
Visma is a leading provider of core business software for a more efficient and resilient society. We simplify the work of companies and organisations of all sizes, empowering people and helping businesses grow and thrive.
Think of Visma as an ecosystem of companies, cultures, and people, united by shared values and the vision to shape the future of society through technology.
Software Development
·
Multiple locations
·
Hybrid Remote
Cyber Security Analyst @Cyber Security Monitoring Center
Hello there!
Loading application form